About District 12
There are 29 Inner Wheel Districts in Great Britain and Ireland, and these broadly correspond with Rotary Districts.
Inner Wheel District 12 is in Rotary District 1120. Our District covers all of Kent, part of East Sussex and some London Boroughs.
We have 27 clubs in the District with roughly 650 members.

Membership may be taken up by the following, provided that they are over 18 years old
Women with a connection to Inner Wheel Members/former Inner Wheel members
Women with a connection to Rotarians/former Rotarians
Women with similar ideals with the clubs' consent
Most clubs have a meeting once or twice a month, but many meet up casually at other times. Clubs meet at varying times of day, some for morning coffee, others for lunch, afternoon tea or dinner. We have speakers, charity functions, social occasions and many other activities. We value friendship and work hard for our chosen charities, locally, nationally or internationally but also enjoy ourselves socially. FRIENDSHIP with SERVICE whilst HELPING THOSE LESS FORTUNATE THAN ONESELF - truly reflect a typical Inner Wheel Member. If you want to meet up with other like-minded women, why not look at the list of clubs, to see where your nearest club is and get in touch, through our Contact Us page. You will receive a very warm welcome.
Our District Chairman's Charity this year is the British Heart Foundation

We fight for every heartbeat
Coronary heart disease is the UK's single biggest killer but we are leading the fight against it.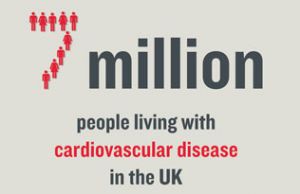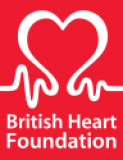 Our mission is to win the fight against cardiovascular disease and our vision is a world in which people do not die prematurely or suffer from cardiovascular disease.